The secret to getting liked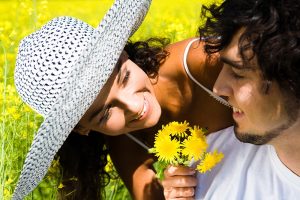 The secret to getting liked is a principle called investing. It's not about you investing in others, but it's about others investing in YOU. This dirty secret works so great because it is based on psychological principals that influence the behaviors of all of us. This principle of asking other people to do us favors called the Ben Franklin effect.
If someone gives you a compliment for example – they invest in you. They give something to you. Now, it is important to always reward investing. If someone shares something With you, buy you something, or do you a favor, then they are investing their time/ energy /effort on you. This makes them like you! It sounds paradoxical, but that is how the psychology works!
The reason is that the people who are *giving* their time and energy to you must backward rationalize this.  The rationalization is almost always; I must probably like this person since I am doing favors for him/her. The rewarding, the thanks and the appreciation is what makes them Continue doing you favors and makes them like you even more and more.
At dates, you can ask open questions. This leads to people answering more than simple "yes" or "no". The longer people talk the more energy they spend. The same applies if you can get them to open up and talk about vulnerable stuff. Before you meet each other you can ask them to buy a spice or some other small thing to make the dinner taste better. It can be simple as to ask them if they have a gum. Investing is only one of many tools at dates.
You cant just be silent, listening, asking an open question and asking them to do favors for you. You need to have some fundamentals in dating down. read about the fundamentals of dating here: https://abundance7.com/the-fundamentals-in-dating/. If you know somebody that would appreciate this information, share this post with them to let them know how the psychology works!