How to communicate with your Spirit guides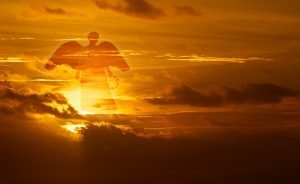 When you know how to communicate with your spirit guides, your life will be easier. Spirit guides are an extension of the universal mind or the consciousness system. Their task is to help you to achieve wisdom, harmony, and happiness in life. In addition to spirit guides, you also have a higher self. All these are an extension of yourself. Both spirit guides and the higher self is a part of you. This is what oneness is all about. The theory that everything is mind. It is also possible that this oneness of the universe can test you: https://abundance7.com/how-the-universe-can-test-you/
Let me give you an example of how spirit guides and higher self, works. When you play a computer game, you are playing a character. You are like the character in the virtual reality. The one who plays you is your higher self.
The guides are like the "get tips" button in a game. In a computer game, it is possible to get tips to perform better. Every time the player dies, You (Higher self) can decide if you want to play a new character, load at the same level, or play another level, another gender. The more you practice playing the character, the more experience you as a player will get, you will understand the game better and can play better. Here are even more tips on how to connect with your guides.
Imagine if a character could contact the guy behind the computer screen, telling him how to play. Imagine playing World of Warcraft, and one of the orcs tells you how to play, this will help a lot for that specific being. This is not precisely, but a good enough metaphor to get the point across.
Some people say that your specific guides, they are part of your journey, you can' t lose them since it is their job to be there for assistance. Like the "give me tips" button will always be there. Other people think that "your guides" are within your unconscious mind. The higher self is the total of all your lives. To learn more about past lives, check this out: https://abundance7.com/past-life/.
So the conscious mind can get access to the Unconscious mind, and from there, the Unconscious mind can get access to the higher self and the god mind. But every one of these words "float" into each other, since we are all one. There is no clear border, just language trying to describe things. After all, everything is one.
One of the ways your guides operate is by using synchronicities. Commonly known as "signs from the universe." To help you understand this concept better, I am going to use some examples. Learn more about synchronicity here: http://en.wikipedia.org/wiki/Synchronicities
Examples of Synchronicity from your spirit guides:
* You hear a Buzzing high-frequency sound in your ear. At the same time, something is being said in a conversation, on the radio or the television. For example, You said out loud, "please help me find a job," and you are surfing the web, maybe a forum, and you read a post about a specific job, and then at the same time, you get this buzzing sound in the ear.
* People say something to you a lot of times. Like you have put an offer on eBay, and haven't checked it for days, and then one specific day people after people starting asking you the same question "how did the offer on eBay go?". and that is the -exact- same day you get a reply.
* You are wondering about eating a certain food, and your buddy says, "I have heard that food can be bad for you." And at the same time, you get a buzzing sound in your ear. Putting weight on what has just been saying.
* You are wondering about who is responsible for the rumors being spread, and you think about this, and read the nickname "Alex" on a forum, the first that your eyes catch.
* a classical is that two people reach for the same book in the library, and become best friends.
If you want the planet to evolve in a spiritual direction, you can help out with sharing this post with your friends. The more people who are connecting with their spirit guides, the better. Imagine what it would be like if everybody made choices from this level.
Right now, I got a message from a female friend. I got an SMS from her right now, when writing about synchronicity and the SMS was received 22: 22, 34. This female friend was manifested to me when I asked for a friend with the same interests. She did the same, and the guides solved both our focus intentions with the law of attraction. learn more about manifesting, programming and law of attraction here: https://abundance7.com/manifesting-programming-law-of-attraction/
Communicate with your higher self:
If you want to strengthen your connection with your higher self, you first need to get down to alpha. You can use alpha brainwaves binaural beats. And when you are in the alpha state, ask your guides if they can connect you further up to your higher self. You can then ask your Higher Self to help you manifest things. Read more about Binaural beats and brainwaves here: https://abundance7.com/brainwaves/.
Hints can also come in the form of dreams. A figure comes up on your dream screen and tells you that one specific person has bad intentions! You later find out its true. As always, if you want tips in the form of dreams – ASK! Say: "Tonight, I want to get tips in my dreams that I understand and remember when I wake up!"
You can also do a light version of "automatic writing." Go to alpha, with deep breathing, and write down what the "inner voice" is telling. Just ask and intend; " give me thoughts, when I am writing."
Another way to communicate with your guides is to visualize. Visualize what you want to get closer to your goal. And use synchronicity as a tool for making good decisions in the process. You can also ask your spirit guides to help you develop your clairvoyance: https://abundance7.com/clairvoiance/.