Here you will find links to highly skilled and knowledgable people who have contributed with content for our site as well as links to other quality content on the internet. Let us know if you would like us to link to your website or other quality content, and we will look into it.
Email us by using our contact form to the bottom of this page.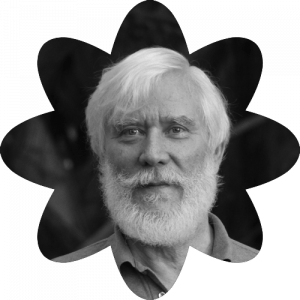 Physicist, consciousness researcher, author of the My Big TOE trilogy and international lecturer, describes the nature of our larger reality, provides a complete theory of consciousness, and explains our purpose and connection to that larger reality. Along the way, Campbell derives a more fundamental science that directly answers the most pressing problems and paradoxes of modern physics.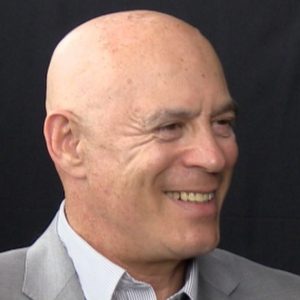 A licensed clinical psychologist, an accomplished radio and television interviewer. He is the host of New Thinking Allowed, an ongoing YouTube-based series. Dr Mishlove is a past director of the Association for Humanistic Psychology and has served as President of the Intuition Network. Jeffrey holds the only doctoral diploma in parapsychology to be awarded by an accredited American university (University of California, Berkeley).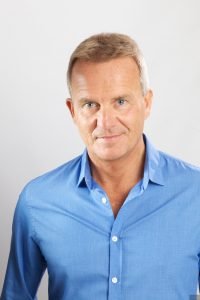 Glenn Harrold studied for a diploma for two years at The British Society of Clinical Hypnosis. He began making home-produced hypnosis recordings in the late 1990s and sold them directly to local bookshops and stores before starting his own publishing company, Diviniti Publishing. In 2006 he received a gold disc from Nielsen BookScan of £250,000 in sales of his Complete Relaxation CD. Harrold has also produced hypnotherapy CDs for BBC audiobooks and has written five self-help books for Orion Publishing in the United Kingdom. He has also written for McGraw Hill in the United States. In May 2011, he was made a Fellow of The British Society of Clinical Hypnosis.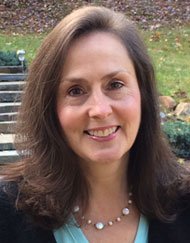 Carol Look is an Intuitive Energy Healer, Psychotherapist, and EFT Master. Trained as a Clinical Psychotherapist and earned her Doctoral Degree in Clinical Hypnotherapy. Carol has also been a pioneer in the EFT/ energy medicine field for 18 years. In addition to mentoring thousands of energy practitioners worldwide, she recently launched her Abundance Coaching Program.
The Silva Method is a self-help and meditation program. It was created by Jose Silva, who found out that when the brain produces alpha brainwaves, it functions more effectively. The method focus on the development of higher brain functions and psychic abilities such as clairvoyance. The powers you get from this training is the next step in human evolution.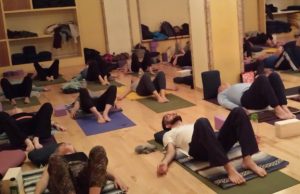 These exercises safely activate a natural reflex mechanism of shaking or vibrating that releases muscular tension, calming down the nervous system. It's a powerful way to get rid of baggage and traumas from the past.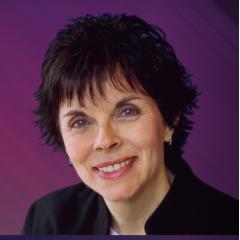 Carolyn Dean MD ND has been at the forefront of the evolving natural medicine community for over 40 years, offering practical strategies to improve health, vitality, and well-being the natural way. As a medical doctor, naturopath, certified clinical nutritionist and master of many modalities including acupuncture and homoeopathy, Carolyn Dean MD ND have authored over 33 books and publications including The Magnesium Miracle.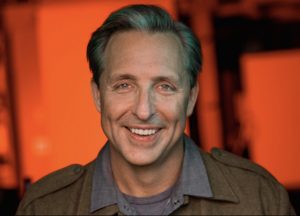 Dave Asprey (born October 30, 1973) is an American entrepreneur and author. He founded Bulletproof 360, Inc. in 2013, and in 2017, founded Bulletproof Nutrition Inc. He has written five books. Men's Health described Asprey as a "lifestyle guru".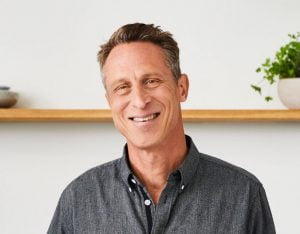 Dr. Mark Hyman is a practicing family physician and an internationally recognized leader, speaker, educator, and advocate in the field of Functional Medicine. He is the founder and director of The UltraWellness Center, the Head of Strategy and Innovation of the Cleveland Clinic Center for Functional Medicine, a thirteen-time New York Times bestselling author, and Board President for Clinical Affairs for The Institute for Functional Medicine. He is the host of one of the leading health podcasts, The Doctor's Farmacy. Dr. Hyman is a regular medical contributor on several television shows and networks, including CBS This Morning, Today, Good Morning America, The View, and CNN. He is also an advisor and guest co-host on The Dr. Oz Show.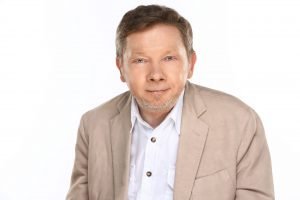 Eckhart Tolle is a german author and spiritual teacher. He has written several books about self-help, consciousness and spirituality. Tolle does not have a specific religion but sometimes refer to text from Buddhism, Hinduism and Sufism. His most famous books are The power of now and the new earth. His book the power of now teaches people to be in the present moment. You learn how to be mindful. Eckhart Tolle had a spiritual awakening t the age of 29. After this point, he started to teach other people the power of the now and the present moment. He believes this teaching ascend the ego and excessive thinking and is the next step in human evolution. The New York Times has described him as "the most popular spiritual author in the United States".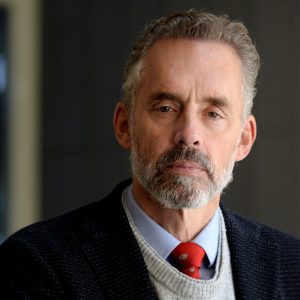 Jordan Peterson is a Canadian researcher and clinical psychologist. He is a professor in psychology at the University of Toronto. He is probably most known for his lecture on youtube that is about psychology, philosophy and religion. He also gives talks about Personality types. At his web page, he has personality courses and he also offers a self author programme. His Youtube channels have over 1 million subscribers. He has written a couple of very popular books. Maps of meaning and 12 rules for life. His newest book is, Beyond order: 12 more rules for life. Many young men especially, find inspiration in Jordan Peterson lectures, youtube videos and books. His teaching is about taking responsibility and do something with your life.